So these two brothers talented in singing decided to come together and just throw back some lines for the Son.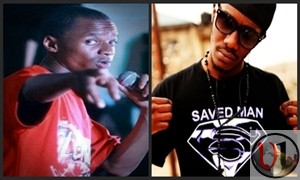 I am talking about Astar the Light and Kris Eeh Baba recently changed his name to Kris Erroh.
They hit the studio week ago to do a new track by the name Real Talk which is a single that will probably make cover for Astar's  New Album Real Talk.
The new single has been Written By Richard "Astar" Njau and Kris Erroh Produced By Carena Sounds,Mixed and Mastered By Carena Sounds.
Here it is below fresh and new "Real Talk" By Astar Featuring Kris Erroh.