There is no denying the All Blacks' status as the best international rugby team in the world right now as they sit almost seven points clear of England in the World Rugby Rankings and more than 11 points clear of any other Southern Hemisphere nation. The 2016 Rugby Championship has been yet another display of their dominance in the sport and they're well on their way to putting on the best campaign that the tournament has ever seen.
The All Blacks have already put in three dominant performances, twice against Australia and once against Argentina, and despite being only halfway through the tournament they are already on the verge of smashing tournament records.
New Zealand have scored 128 points from their three games so far, with half of the tournament remaining they are in the box seat to smash the record for most points in a single iteration of The Rugby Championship. The record currently sits at 203 points, set by the Springboks in 2013.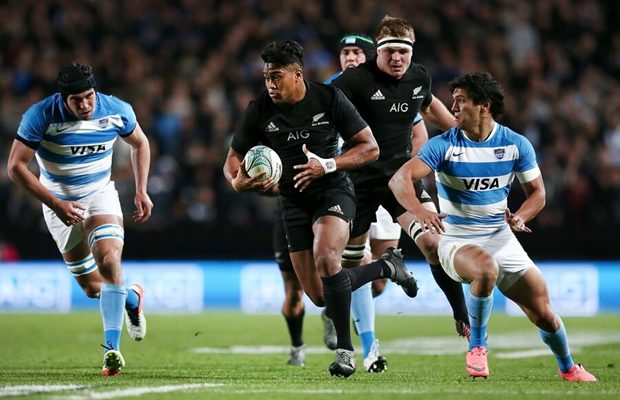 They've been just as resolute in defence, conceding only 39 points from three games. The fewest points conceded by a team in a six-game TRC campaign currently stands at 66, set by the All Blacks themselves in 2012.
The first record that looks set to tumble for the All Blacks though is the most tries in a single edition of The Rugby Championship. New Zealand set the record in 2013 when they crossed for 24 tries from their six games but look set to brush that record aside, having already crossed the whitewash 18 times from only three games in 2016.
The New Zealand side have shown they've got what it takes to remain undefeated throughout the tournament, despite treks to both Argentina and South Africa remaining in their schedule. Should they finish the campaign with six wins and zero defeats it would be only the fourth time in the history of the tournament that a team has gone undefeated in a six-game format. Each of the previous iterations of the feat were also executed by New Zealand, remaining undefeated in the 2010, 2012, and 2013 tournaments.
No team has been able to keep up with them in terms of attack in 2016, with the All Blacks leading most of the major categories with the ball in hand. Interestingly, there is still improvement to be made in a New Zealand squad which has had little time for line-outs and scrums this campaign.