It's will be a good end of year package for King Kaka and his Kaka Empire as they got into a partnership with UNICEF a few days ago. Under the campaign, 'Tunakula Life Na Adabu.' The two seek to raise awareness about AIDs amongst adolescents and young people and offer support to those who have already contracted the virus.
''Today Kaka Empire and UNICEF Kenya have entered into an innovative new partnership to end AIDS among adolescents, the Tunakula Life Na Adabu (Live Life, Responsibly) initiative. The initiative is aimed at stepping up efforts in supporting adolescents and young people to better understand HIV risk and improve care and support for those already living with the virus. #TunakulaLifeNaAdabu.'' Dj Leqz posted.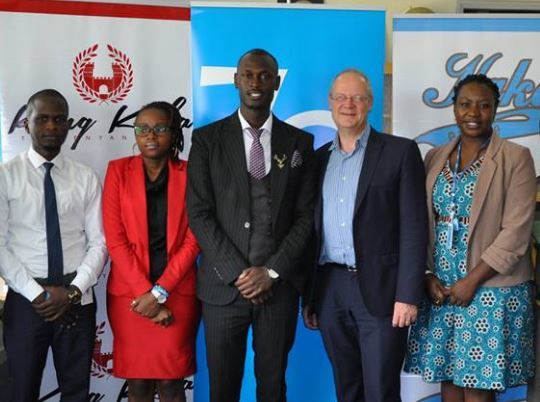 The 'besha shigana' rapper took to his social media where he revealed the team that made it possible. ''This is the dream team that made the partnership between Kaka Empire and UNICEF Kenya.#TunakulaLifeNaAdabu @unicef_kenya.'' King Kaka posted.