Kanjii Mbugua and Aaron Rimbui are two lovely and talented brothers, talking of Kanjii on Vocals and Rimbui on The Keys.
Now they are working on a new project termed The Hymn.  If you have good memory, their is this hymn that most of us know "Cha Kutumaini Sina" which is an amazing worship song to GOD.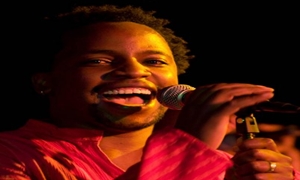 In relation to that Kanjii and Aaron are also working on an amazing, simple (piano and vocal) remake of the  worship song  "Cha Kutumaini Sina".
They made a teaser of  it and this is what you should expect from them.
http://youtu.be/xDCUrY3bur0