Worship Singer Mercylinah Wambugu in a recent interview said that serving the lord through her music has been a blessing to her life.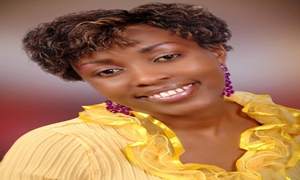 From the first time we listened to the song it felt like theirs hope ahead and their is no need of giving up. As She Sings "Baba Nashukuru" it exemplifies that in all moments you should give thanks.
On An Interview With BONIFACE NYAGA She explains why she wrote the song Nashukuru
"I was totally broke and the debts were just piling up," she explains.
"I was depressed, and just when I thought things were really bad, it got worse. My fiancé of three years left me just months before our wedding. I was in tears every day, I lost hope and honestly didn't have any reason to live."
Truly Their is power in being thankful
She also added that The Song Nashukuru has been a living testimony to her life and also in other people life's .
"One time a guy called me and insisted on meeting me. I was obviously scared because I didn't know him," she explains. "I finally met with him and he told me that he got healed of a kidney problem while listening to my song.
He also told me that he had learnt the power of always being thankful."

http://www.youtube.com/watch?v=Kdr3U6TnchU