Bernice (Lady Bee) has released her first song after giving her body soul and mind to our Lord and savior Jesus Christ. The New Song by the Name John 3:16 was launched on Good Friday on 1fm in the morning and later on Radio Citizen Mambo Mseto in the afternoon at 3:16pm.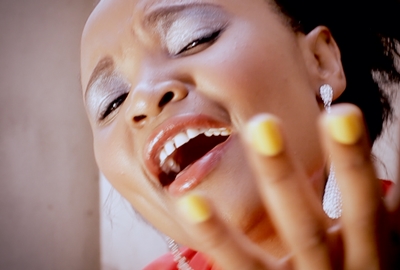 Bernice's first song comes after she decided that Jesus Christ is her personal savior and the message revolves around a deep verse in the Bible John 3:16. She puts the message as :
"The song is about the Love of God which saved us, because without him loving us first, there is no way He would have sent his own Son for our sake.
She also thanks the Lord God for saving her soul,dying for her sins and giving her a new life by his Grace."

We should note that John 3:17 says :  "For God did not send his Son into the World to condemn the world, but to save the world through him."
Get Blessed By This New track and If you have not made a personal decision to stand with GOD make the choice today.
Introducing Fresh And New on Uliza Links John 3:16 by Bernice (Lady Bee)