Worship Singer Pastor Donnie Mc Clurkin has released a New Song By The Name I Am Amazed.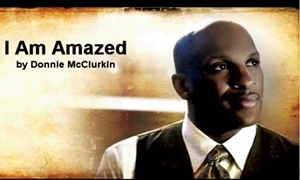 Donnie Mc Clurkin has been going strong for the gospel even after losing his beloved mother earlier this year. The New Song Is done by Donnie Mc Clurkin featuring Preashea Hilliard & Erica Campbell which is a song from his upcoming New Album.
A Worship Song Dedicated to the Love Of Christ and how its the strength that guides us.
Take A Listen Below I Am Amazed By Donnie Mc Clurkin Ft Preashea Hilliard & Erica Campbell Fresh And New On Uliza Links.