Always seen on social media where people say they will be heading to The Mingle or The Circle and the funny thing is that Christians who don't drink find themselves locked out.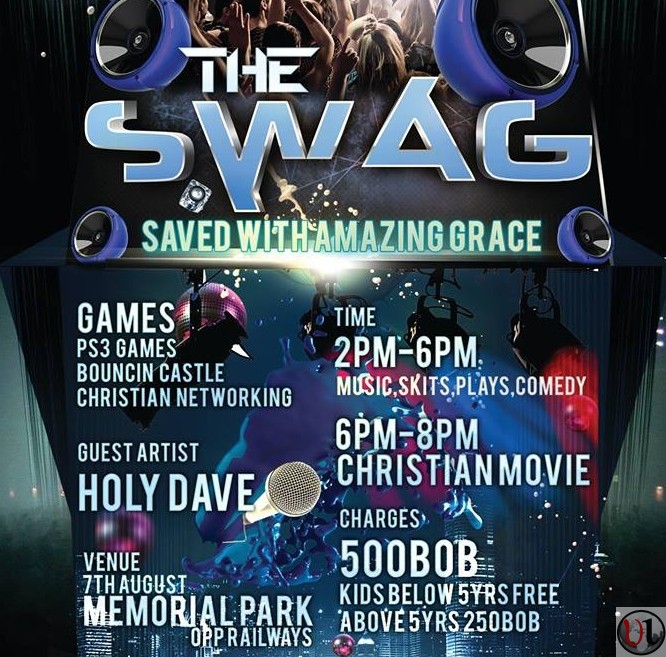 Now another event has been introduced that will have the same fun as the mingle but it will be a Christian event. Dubbed "The S.W.A.G" (Saved With Amazing Grace) is the new event that will bring Christians together to hangout and enjoy good music , games and also watch a Christian movie on 24ft Wide Screen Tv.
The event that begins at 2.00pm ends at 8.00pm will be held on the 24th of August at the 7th August Memorial park, opposite the Railways in Nairobi.
There will be PS3 Games, dancers, Djs, performing artistes and clowns and face painting for the kids. The guest artiste will be hip-hop award winning artiste HOLY DAVE.
There will be plenty of refreshments and food on offer at the venue and when the sun goes down guests will be treated to an entertaining Christian movie on a 20ft by 20ft air screen.
Charges is Ksh