For the first time in Kenyan history, crazy supercars like Lamborghini Urus and Ferrari 458 will be driven in Kenya from Nairobi to Malindi. But not through the normal roads instead they will be driven through national parks.
One Life Rally was set to make history in Kenya between October 28 to November 4th by driving luxurious fast cars from Nairobi to Malindi through National Parks like Amboseli, Tsavo, and Maasai Mara.
The drivers are Europeans based in the USA who love to travel and create content as well as driving. The men and women have been documenting and sharing their personal and the official One Life Rally before and during the drive.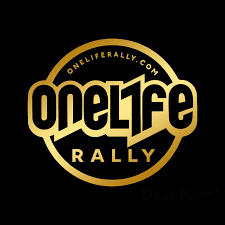 They started their journey back to the States practicing their drive, and documenting their trip. They flew to Dubai before landing in Nairobi. The cars were shipped afterward and when they got to Nairobi, they were branded with the One Life Rally stickers.
Before embarking on the historic adventure, they had a free open show at the KICC that had a huge turnout. Nairobians came to see firsthand the luxurious cars as they interacted with the drivers.
They embark on their journey in Nairobi as they travel towards the Maasai Mara. This is where the iconic and trending lions are coming video is captured. As they eat and dine at the savannah, they are alerted that they should go to their vehicles for safety from lions that are coming.
They continue to drive through the African savannah heading to Amboseli. While there, they target the sunrise to photograph Kilimanjaro and their luxurious cars. And they share pictures of a masterpiece they caught on camera.
One Life Rally continues its drive to Tsavo Park. One of the biggest parks in the world boasting a range of wild animals living freely within the park is divided into two sections; Tsavo East and Tsavo West.
The drivers get to Voi where they are welcomed by the people of Voi with songs and dances. As they come to a close, they share footage of their last drive through the city as they head to Malindi, their last destination.