We know this is that part where we as ULIZA LINKS  jump into this sport called rugby. Good news for the rugby lovers is that Safaricom Sevens is back set to take place in September.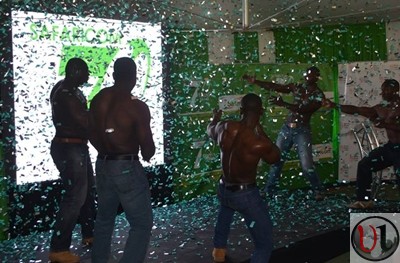 The leading communications service provider Safaricom has decided to sponsor the whole sevens series and now its rebranded to Safaricom Sevens Series.
Safaricom provided a whooping 46.3 Million Kenya Shillings for sponsorship of the Safaricom Sevens Series which includes the Kenya Rugby Union Sevens Circuit and the Safaricom Sevens tournament.
The new change this year is that Safaricom Sevens will be hosted in Moi International Sports Stadium (Kasarani) this is due to a larger capacity it has unlike the usual Nyayo Stadium.
The Safaricom Series Dates are as follows :
Dala Sevens, Kisumu, 3rd/4th August (Kisumu Polytechnic)
Kabeberi Sevens, Nairobi, 10th/11th August (Kasarani )
Break, 17th/18th August
Driftwood Sevens, Mombasa, 24th/25th August(Mombasa Sports Club)
Prinsloo Sevens, Nakuru, 31st August/ 1 September (Nakuru Athletic Club)
Christie Sevens, Nairobi 7th/8th September(RFUEA)
Safaricom Sevens Nairobi, 20/21/22 September (Kasarani)
See photos below of launch courtesy of  Hood Junction