It's with heavy heart that we break this news to you our dear readers as Size 8 mourns the passing of her mother. Linet Munyali had started enjoying life again after delivering her baby on Friday afternoon but sad news followed more than 24 hours later as her passed on.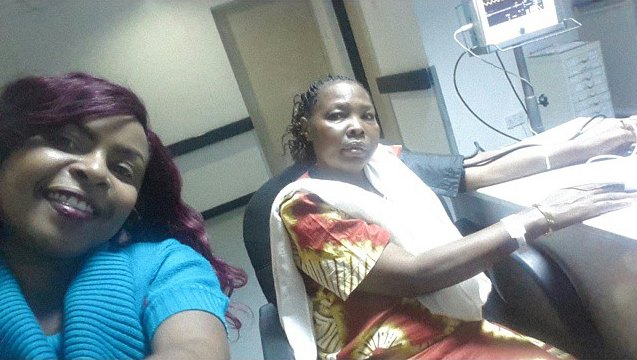 Size 8's mum Esther Munyali had been battling with chronic illness for four years and had needed a Kidney transplant last year which was supported by friends in the music industry.
"I really admire my mother she is a true fighter even with her chronic illness that has put many down she still press on preaches the gospel of Jesus christ and prays daily." Size 8 said when sourcing for funds for her mothers treatment.
Nearly 7 months later after the public plea to contribute funds for her mum the gospel singer is mourning the loss of her dear mother who probably had just a day to celebrate the good news of the successful delivery of her new born baby.
Size 8 thanked GOD for the blessing of her child and mourned the passing of her mother through a brief note :
"God I come before you thank you for blessing me with a new life @ladashabelle and also taking a life away at the same time for you know best REST IN PEACE my dear mum Esther Njeri Munyali."
Size and DJ MO had yesterday welcomed the birth of the new baby girl called Ladeshe Belle after 9 months of waiting and anticipation.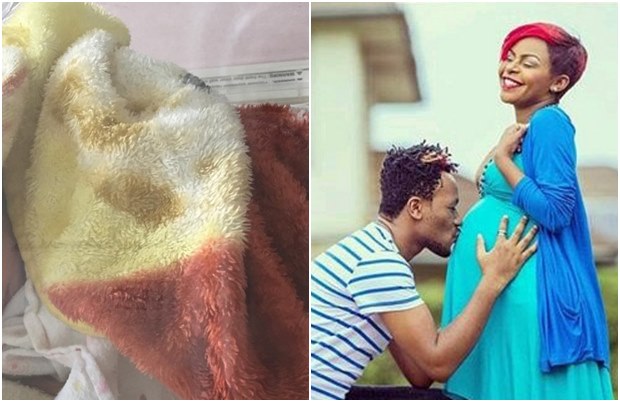 It's really sad that she has lost her mother just a day later.
GOD be with the family of Size 8