I am sure all of us are familiar with the name 'Campus Divas' that made the headlines of many news rooms a while back.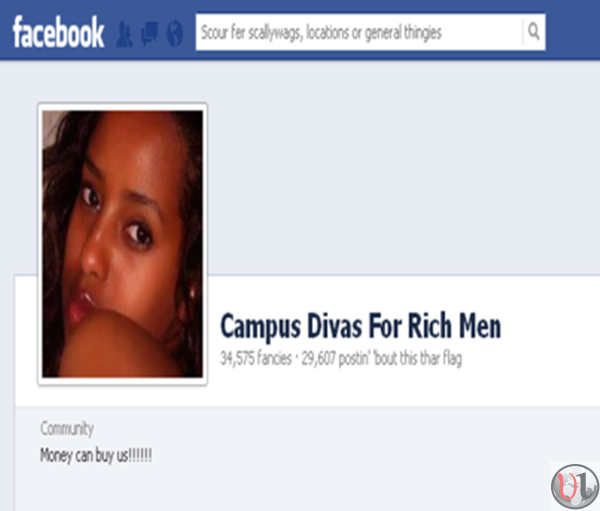 For a long while now there have been stories of how college and campus ladies sell themselves for money. It is indeed an old fable that has become more and more prominent in the advent of social media.
It all started with the Campus Divas Facebook page that had ladies who used to sell their bodies in exchange of money a story that became the  talk of town. Many Kenyan parents were disappointed with the unpleasant report but this did not deter them as they later unleashed Campus Divas for Rich Men   and many others followed.
Life in campus is not easy for many Christian Students, especially if you are in a public University. Most students come from humble backgrounds and making the extra buck has become a pre occupation. Students also face the challenges like being surrounded with drug addicts and meeting students who easily influence them into sexual immorality.
The great thing about this is despite all the challenges , Christian students have managed with the help of  almighty God to overcome all the evil surrounding them. Now there is a Facebook page dubbed Campus Divas For Christ a  page meant to inspire campus students and strengthen their ties in Christ Jesus. The page is fast growing as it now has over 9000 likes and counting.
Here are some of the posts in the page.
Don't resist sexual immorality, FLEE from it. When you can't resist, FLEE. 
1 Cor6:18.
You NEVER have to chase what's yours. Get prepared for it and it will chase you!
zephaiah 3:18-20 the Lord has promised; your sorrow has ended,and you can celebrate, i will punish those who mistreat you. I will bring together the lame and the outcasts,then they will be praised instead of despised,in evry country of the earth. I will lead you home and with your own eyes you will see me bless you with all you once owned. Then you will be famous everywhere on earth. I the Lord have spoken'