Celebrated gospel singer Donnie Mc Clurkin has arrived in Kenya for the Jubilee Christian Church worship experience this Friday. Pastor Donnie Mc Clurkin who once served as an assistant to Pastor Marvin L. Winans at Perfecting Church, Detroit, Michigan for over a decade will be sharing the same podium with a mentor he looked up to.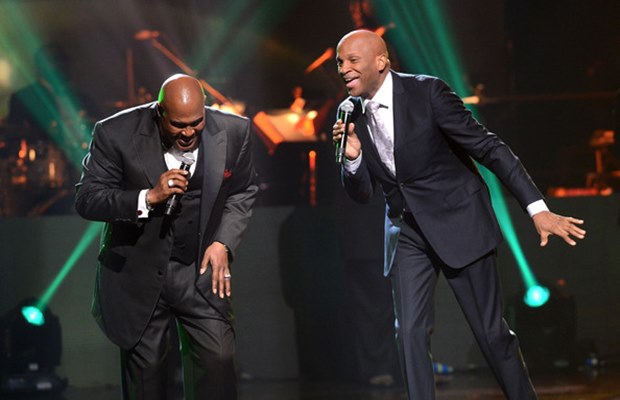 Donnie Mc Clurkin accompanied by Marvin Winans will be ministering at the 'ONE NIGHT' worship experince that will be hosted by Reverend Kathy Kiuna and Bishop Allan. This will be the 1st time that Donnie McClurkin and Marvin Winans will be hosted at Jubilee Christian Church.
The event will take place from 9pm till dawn
Entry : FREE
Pastor McClurkin is also the Founder and President of "The NEW YORK CALL!" This is a coalition of over one hundred pastors and ministries throughout the Tri-State area. The NEW YORK CALL stretches across denominational, ethnic and social barriers in order to bring the Body of Christ together in unity and in the bond of peace. This annual event (held at Eisenhower Park in East Meadow, NY and most recently The Nikon at Jones Beach Theater) draws 15 to 17 thousand people each year.