Rufftone Igigi of Lampstand Records, a one cool worshiper of the Lord has some amazing plans in store.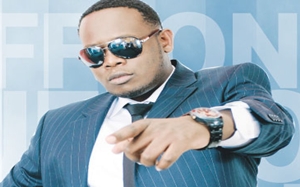 This is his current project after doing the amazing peace/gospel single with the General Service Unit called Mungu Baba.
According to an interview with Caroline Nyanga of Standard Media Rufftone revealed that he plans to open a Radio and later a tv station. Quote Rufftone :
"I intend to venture into film, acting and movie production. I am also working on establishing a gospel radio-cum-TV station that will take much of my time in terms of music production and live performances.
However, let people not mistake this for my resignation, for I do not intend to retire any time soon."
We are so glad to hear this, as this will be a platform to spread the gospel to higher ranks and to GOD be the Glory.