This is a very hard part to express for many gospel artistes as they have gone through a lot all for the sake of the cross.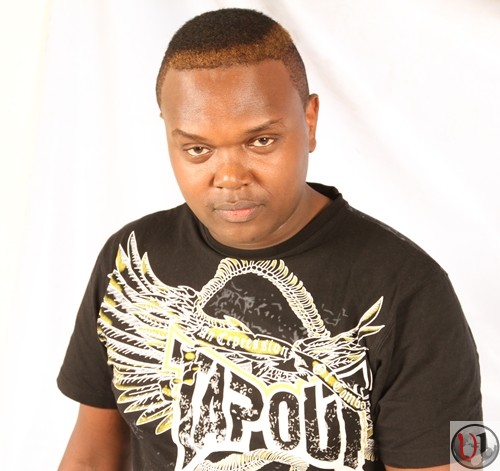 In every step you take you always tend to find people who bring you down and also you tend to find peolple who encourage you and JESUS CHRIST is One of them.
We meet with Scepta who lately has brought us Na Wah 4 U and  No Kululu No Kalala which have been a blessing to many listeners. So where has Scepta come from? what challenges did he pass through? Read Below and be encouraged
"The journey has been long but I will tell you being here today is a clear sign dreams do come true if they are centered in God! Everything I do and everything I have become is for Him!
I need no other reason! And one thing I know is you can try everything to put off a light that God has put on but it cannot be dimmed let alone be put off! That is why I stand on His promise everyday that A thousand may fall at your side, ten thousand at your right hand, but it will not come near you!"
THE TOUGHEST PART
I will never forget how some people used to diss me and laugh at me when I started out in music! Some said I have no talent others said I am too 'old' for it so i wondered what instruments they were using to measure talent".
Others said I am too broke cant stand a chance! Others said I am not for real and i will die off. Others practically played a part into messing things up for me so I give up and go back to where I came from! Others outright mocked me and laughed at me when I stepped on stage or when we met!
I have ears, feelings and its true I am a human being at times I thought that was too much and I should just quit but I thank God for He always told me no matter what I will stand by you! I will be your friend, your rock, your shine and even if people don't allow you to sing for them; you can sing for Me! And SINGING FOR HIM I did! He said I am your number 1 fan in doing what I have send you to do! Do it with passion, stand in the battle and I will see you through!
A man only knows how to win a man's battle; I guess that is why I am still standing!
Challenges in this life have come and it's for sure that they will still come; BUT they will still live me standing for God! That alone has given me the courage to conquer! I have worked hard for what I have, for where I am! I have met great people along the way who have stood by me and fought with me in this dream though they didn't even know what they were fighting for sometimes; I WANT YOU TO KNOW GOD WILL BLESS YOU MORE FOR THAT!!!
The death of Jesus everyday gives me hope, gives me strength that IT IS TRUE I still have a long way to go and its a journey I take with faith filling my heart that one day I will stand before Him and thank Him for what He has done for me when no one else was there to be by my side!
I have made it my cause to share everything I have with everyone I meet everyday just because I know the only reason I have what I have is so to share with all regardless of their status in life, their color or their position! I am free with everyone I meet and I engage to bless and the Lord has ensured that He blesses me of this every single day! Many have mistaken me sometimes as the bragging type, as showing off but they don't understand because of this I have lived to see myself free in life and provided for in everything in life because I live by this rule!
My mouth has changed lives, my hands have fed lives, my legs have gone places some people always against me will never go! I never share the details but one thing is for sure it is God who gives and freely He gives so freely we can give! I give and will give forever just to see that I fulfill His will for my life!!!
Never give up in life and when they don't believe in the VISION remember God wants you to do it for Him! To believe even if the world was empty He will get stones to enjoy your destiny! STAND STRONG, UNAFRAID of any forces whatsoever they may be and know that God will always be glorified by any man who bows before Him for that man shall walk tall above every man!!! THAT IS MY TESTIMONY!!!