Tunatesa!! Ninatesaa!! or  "Thunatesaa"

is new catchy phrase that the youth are now associated with in the Christian Ministry.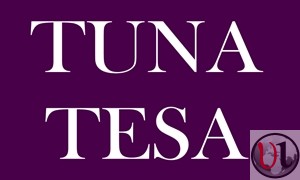 So many people are still floating in the air as they don't know the meaning of  "Tuna Tesa".
This word has become so famous that Willy Paul used it while addressing Bob Collymore after he won the Groove Awards Male Artiste of The Year 2013.
Also now we have Tuna Tesa T-shirts By DK Kwenye Beat.
So What is the meaning of this catchy phrase?
We did a research and the we came to find different meanings.
1. Its having fun 
2.It means representing for Christ Jesus.
3. It  means hanging out and partying
So what is the real meaning of Tunatesa? As so many people are still confused?