Christ Cycoz And Kelele Takatifu from Nairobi Kenya are here once again with a new video Called Rise And Shine.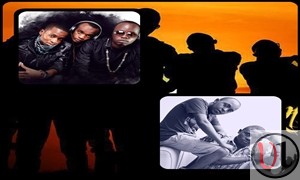 Recently they were part of a hip-hop group (including Kenn Eddy Krezi And SOC) that went to Mombasa to launch an event called Hip-hop Clean Up whose main aim is to preach the gospel through Hip-hop Music.
We believe that this song will bless many as they say" " they don't want to rise and shine without Jesus". "Its All about Jesus" that is the main message of the song which is more of a worship song as they seek to be guided by the Grace of GOD in each step they take.
Watch the New Video Directed By Enos Olik and the audio produced by ( @MgangezkamaKawa and Higherlinxx Records )