As you all know we provide a platform for new talents and also existing talents in the ministry to showcase their talents.  Today meet Deejay Mzito (Erasto) of  The K-Krew School of Deejays who just terms himself as a gospel Disc Jockey who is crazy about Christ and Passionate with music.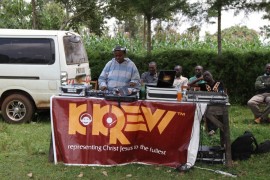 In the clip below he shows us what the Lord has blessed him with and we got to say, watch out for this brother, as he is going places.
Presenting to you Live Mix by Deejay Mzito on Uliza Links.