Are you in a relationship  that you  hope or plan to get married? well  here are 8 things simple steps that you should know before you get married.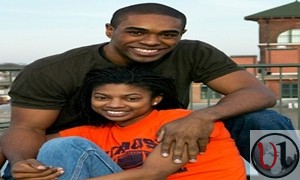 1. That You Love Him Just As He Is (Because He's Not Going to Change)
What irritates you about your guy now will really grate on you after you're married. He's a total slob? A night owl when you're an early bird? Don't kid yourself into thinking he'll change once you're hitched — that's a blueprint for disappointment, says. Assume that any negative qualities you're seeing will remain negative, and be realistic about what you're willing to live with. So decide what's a dealbreaker and what's not before your boyfriend becomes your husband.
2. Whether You Really Love Him — Or the Idea of Getting Married
You don't want to marry Mr. I-Suppose-He's-Right just because you're caught up in bridal excitement, or because it seems like the logical next step or because everyone you know is tying the knot. To be sure it's the guy you want, and not just the Mrs. title,  ask  yourself these questions: Can you imagine any other man in your wedding/honeymoon/married life plans? Would you still want to marry your guy if it was just the two of you at the courthouse? Think carefully about your answers before taking the next step.
3. Whether You Both Want Children
Some couples want six kids — others can't even imagine having one. What ultimately matters though, is that you both know in your gut how you feel about the "having kids" question. Sit down with your fiancé and have a true heart-to-heart: Discuss where you see yourself in 5 or 10 years and if kids are part of that vision. If you're not on the same page, one of you will have to compromise in a big way, which may be very stressful (or even a dealbreaker).
4.How to Do Home Improvements
No, you don't need to know how to install your own solar water heater, but you should own a toolbox stocked with the basics (hammer, screwdriver, wrench, pliers, power drill, assorted screws and nails) and know how to hang a picture, change out a door knob and assemble your own Ikea desk. "Fixing things around the house yourself can be incredibly empowering, especially if your husband isn't handy or never seems to get around to doing it himself. Even if you marry Mr. Fix It, knowing your own way around a tool box means you won't need to keep nagging him when you just want it done.
5. How to Cook Something From Scratch
Being able to feed yourself (or someone else) is an important life skill, so it is good to learn how to do more than dump Ragu over spaghetti. Home-cooked meals will give you a sense of accomplishment, save you money — and probably keep you healthier, too.
6. Whether You Want To Keep Or Change Your Name
Not every woman is keen on giving up a name that reflects her personal and professional identity, heritage and family history. And these days, there are lots of ways to play the name game: Keep the one you've got. Take a hyphenated name. Combine your names into one new one. There's no "right" answer, you just need to know what feels right to you — and talk to your guy about what's important to him.
7.Where You Want To Be in 5, 10, 15 Years
While you don't need to have your whole life planned out, it's important to know what matters most to you — whether it's wanting to make partner at your law firm, running a marathon or hoping to have two kids, two years apart. Having a roadmap can help ensure that you don't get so wrapped up in your husband's goals and dreams that you forget your own. "When we don't focus on ourselves, we become unhappy and then the marriage becomes unhappy.
8. Why His Previous Relationships Didn't Work Out
How does your guy talk about his exes? Pay attention (as much as you'd rather not!) because it can offer insight into your own relationship. Was he overly possessive? Consumed by work? Unfaithful? These may not be dealbreakers if he's learned and grown from his experiences. If he takes responsibility for something he did — even if it's just for making a bad choice.