As usual we try to bring you stories of fearless influence-rs in Kenya who use the talent they have to glorify GOD. Today we bring you one Johnson Muchiri who says that his main aim is to give back to GOD for his talent in photography.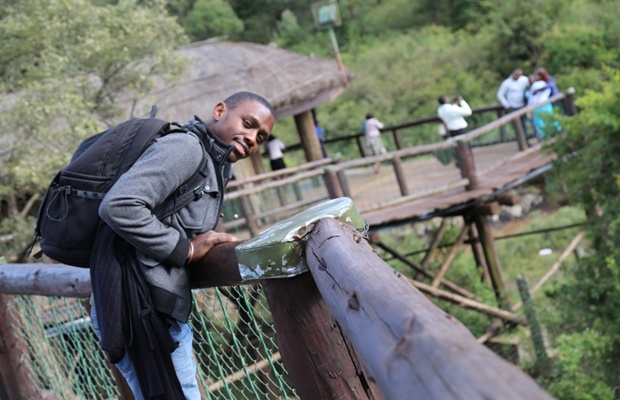 Read his story :
About a year ago, I desperately prayed that God would give me a job; I begged and pleaded with him to answer my prayers. He never let me down; I got a job and I was so excited that I never stopped thanking Him for it. It wasn't the best paying Job but I was happy that I had something to do. Even with the little income at the end of month I never forgot to pay tithe or take an offertory to church especially on Sunday's.
I was happy to do it because deep down I knew I was glorifying God, not knowing I was doing it just as a routine and not something that had so much significance in my life. My JD was "take passport photos, print them, trim them and get paid!!"
As time went by, I started getting bored with this routine as my job didn't seem fun anymore. There was something I wasn't doing the right way. I had mixed feelings about my Job. I started spending between 3 to 4 hours checking out my friend's posts on face book and twitter. I checked pages of the famous people I knew and those I had no idea about until one day when I landed on this one page that became my addiction. Ben Kiruthi's page was exciting, full of color and with so many beautiful photos.
I fell in love with his photos and found myself going to work very early so that I get more time to check out his blog for any new posts. I convinced myself that I could do what Ben was doing if I put an effort to it. "I realized that there was more to just taking a photo". I started reading about the great photographers around the world, learning about lenses, different effects and editing photos. I now understood why the camera I had been using for close to one year had so many buttons.
All along I thought the creator of canon was just complicated. I also found myself attending photography workshops and seminars in Nairobi. My love for photography became stronger and stronger each day. My daily stories were no longer about my work but rather about how I can become a professional photographer.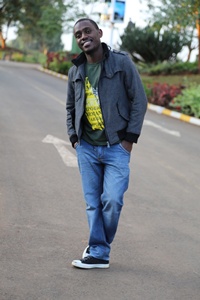 I started sneaking out of office with the work camera so that I could take some photos. I captured anything and everything from animals, to cars and human beings.
I made sure I took at least 5 different photos then I would go home and identify the difference and then try to edit them.
This went on for months until I realized that I hated all the photos I was taking. None looked anything like what I was seeing from Ben kiruthi's page.
Whenever I looked at his photos, I saw the glory of God being manifested in his work. I couldn't see myself taking photos as beautiful as his no matter how much I wanted to. At this point God gave me a bible verse from the book of Matthew: 5: 16 that says, let your light shine before men that they may see your good works, and glorify your father who is in heaven. To me this was evident on my mentors blog. I needed to do this for the Glory of my creator but didn't know exactly how…..photograph Churches? hmmm, Pastors???…..or maybe I should concentrate my photography on Portraits of Jesus!"
While I was still sulking about how terrible my photos looked, I remembered a verse that my friend advised me to read sometime back, John: 15:5 that says: I am the vine and you are the branches: he that abides in me, and I in him, the same way brings forth much fruit; for without me you can do nothing.
I was once again convinced that no matter what, my work must glorify God. I prayed and fasted for God to help me so that the next time I hold a camera to take photos, they may come out amazing. I had this renewed energy that made me feel so good. I took all kinds of photos; some of which I printed and hanged in my house.
Every photo looked different in a nice way. Much as I hadn't covered any events or had any photo shoots yet, I had great joy inside me. That Joy made me trust God more. Remember proverbs: 3:5-5, Trust in the Lord with all your heart and lean not on your own understanding; in all your ways submit to him, and he will make your paths straight. This scripture helped me do whatever I did for my Father in Heaven. I dedicated every Image to Him and made sure that what I took was how He would like it.
Suddenly, my friends started calling me for photo shoots, slowly I became their favorite. I looked up to heaven and smiled because I knew that now I was finding favor insight of God and man. I remember one boring evening, my friend Kenince telling me "Kush, your photography is like a tree growing inside a house and only those in the house can see it. May God blow off that roof for the world to see this beauty". This gave me more courage and confidence.
After 14 months of employment, it was time to say bye bye and start something of my own. I handed in my resignation and walked home a happy man even if I wasn't sure of where to get capital from. I started getting texts and calls of people who wanted me to cover their events or to just have photo shoots. I just brim with thankfulness to God for the people who trust me to make their most exciting moments unforgettable. Isn't this just Absolute Glory to Our Father??