The biggest beauty pageant in Africa is coming to Nairobi and is set to be one of the most exhilarating events of the year. A night celebrating culture, diversity, beauty, and fashion in one room.
Africa's Next Super Model is set to happen on October 28th at the prestigious Radisson Blue Hotel from 4:00 p.m. in what promises to be a glamorous night celebrating African beauty. Bringing together models and designers from across Africa.
Kenya will be well represented by four talented Kenyans, Nelly Atabo, Wilkister Chepkoech, Nancy Njoki, and Agnes Wakoyu. The four will impress the audiences with their magnificent fusion of African culture and fashion.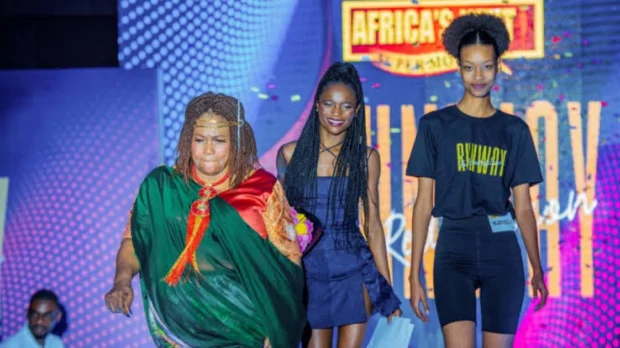 Speaking in Nairobi, Nigerian, Joan Okurududu, the CEO of the esteemed ISIS Model Internationals, an agency that identifies and develops the careers of African beautiful models, shared her thrill for the upcoming competition.
According to Joan Okurududu, 31 agents have already signed up for this year's competition and have models registered from different African countries including Kenya, Rwanda, Burundi, Uganda, South Africa, and Ethiopia.
Joan has been part of championing African models to be part of Nigerian commercials. This was because Nigerian advertisements featured foreign models. The ban on the use of foreign models was finally implemented in 2022.
According to the organizers of Africa Next Super Model, this year's competition promises to be its best yet. It is expected to be an evening that celebrates the different African cultures, diversity, fashion, and beauty.
Models arrived on October 20th in anticipation of the heavily contested prize of $5,000 and be crowned Africa's Next Super Model. Only 20 models out of the many who registered will have an opportunity to grace the runway.
The inaugural competition took place last year, in November in Kigali, Rwanda. The first edition had 15 agents registered and Burundi's beauty queen, Niteka Marvella took home the grand prize of $5,000 and was crowned Africa's Super Model.
The biggest event in fashion is set to be the biggest event of the year with red carpets and esteemed guests from Africa, an opportunity to network with the African fashion giants and have an incredible night with food, music, and fashion.