This will be termed as one of the coolest collabo's by this young and energetic brothers. Dk Kwenye Beat and Scepta (both of System Unit) are on a new song called "Na Wa 4 U" which will be launching in a few days time.
Scepta recently did No Kululu No Kalala with Jacky B and we would say that music touched many even Dj Moz of K-Krew loved the Song.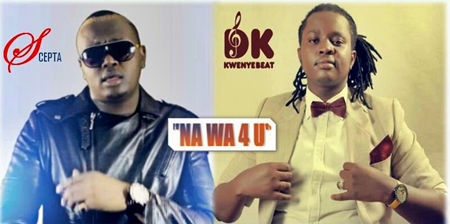 On the other hand Dk Kwenye Beat (Groove Award Winner 2012) has just risen in the ministry by GOD's Grace because, just to mention Sari Sari was a well composed song and also the message was passed across to many. 
Keep it locked as we will keep you posted when the song is out