Apostle Anselm and our sister Emmy Kosgei are now in Nigeria as they try to get to share and known each others cultures.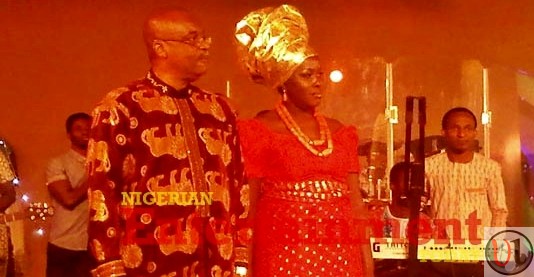 Now after the blessed white wedding in Kenya the lovely and newly wedded couple hosted a thanks giving service in Nigeria.
Members of Apostle Anselm Revival Assembly church gathered to share in joy with their beloved pastor on September 15th. How great is it to give thanks to GOD for bringing them together.
Check pictures below :
Emmy and Husband singing
The thanks giving cake
Emmy Kosgei , Nikita and Husband Apostle Anselm
Emmys Mother addressing church