2013 Groove Award Deejay of the year Topaditop Dj Mo has more than one skill under his sleeves.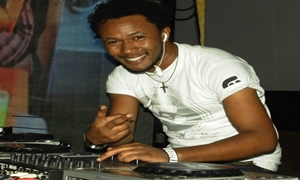 Deejay Mo actually did a video years back not as a disc jockey but as a gospel artiste. Calling himself then adusheeta which i still wonder what that name means.
The music video was done by him and his friends calling themselves H- squad and the song called Kambi Ya Christ.
Watch The Video Below and compare the now Dj Mo and the then Dj Mo.