Moments are this that make you miss your close family member/friend who you had such a close relation.
Isaiah 43:2
"When you pass through the waters, I will be with you; And through the rivers, they will not overflow you. When you walk through the fire, you will not be scorched, Nor will the flame burn you.
Patrick Maina of Be My Faithful group lost his mother four years ago and now he remembers that fateful day when all this happened.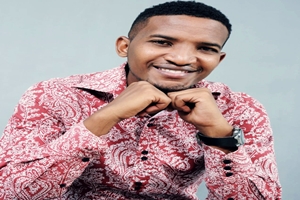 11/09/2009 was a day that i will never forget,a part of me died on that day as i walked into a hospital room and saw a lifeless body of my mum lie there. It was the most painful day of my life and was very angry but as i looked at her i saw that happiness and peace was written allover her face and it reaffirmed the fact that she was in a better place,she had gone to be with the Lord. It's four years today but still feels like yesterday. I love you mama and i will make you proud. #ForeverinmyHeart. Ndichu Ng'ethe Anne WanjiruMichael Kamau Wambui Patrick Maina Wambui
We join hands as Link Family and pray that Christ continues to strengthen you
Revelation 21:4
and He shall wipe away every tear from their eyes; and there shall no longer be any death; there shall no longer be any mourning, or crying, or pain; the first things have passed away."