They say hard work pays and with every effort implored the fruits shall be seen in the end.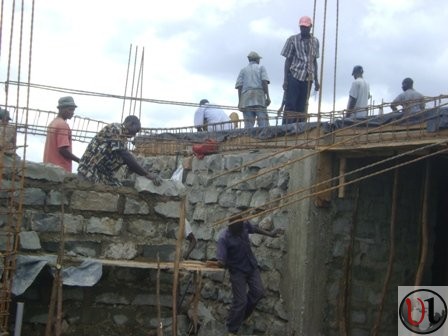 Who am I talking about ? well lets go further to find out.
An uprising gospel artiste just did a new single with renown artiste Heyz Da Brand and the song has got mad airplay and lots of you-tube views. We are talking about none-other than Fleksy who released his first "I Am Nothing".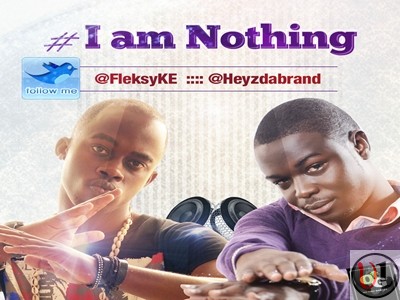 A single done twice first with pastor Samukatt and later on with Heyz Da Brand.
Just to mention a song does not just get produced theirs the hard part which is called pre-recording stage "the hard part".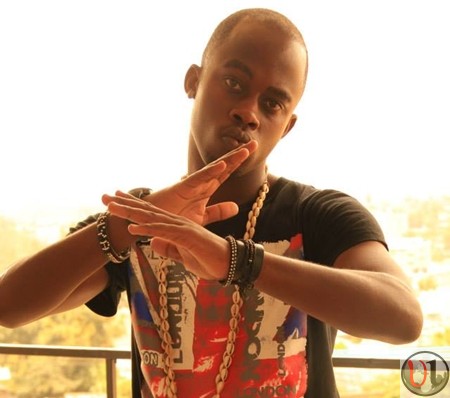 Read this testimony :
"I was planning to go and record the song I am Nothing, but I didn't have a single cent for the production. I cried to God to provide but things were not happening according to what I expected,God had promised that before this time, u will b in the studio doing this song.Time was moving really fast. I decided to go get out of my comfort zone and tried doing mjengo work just to get that cash."
God had promised but He was taking me through the process.
I did mjengo work (construction work)  then the contract expired but the money wasnt even halfway.
I told God "why me,why do I have to suffer doing this music
ministry. Mahali nipo umenifikisha ,ukiniacha mie sitaweza,God take
control ".i was at a point of quiting music.I was at my lowest,
nilikuwa nimechapa mbaaiyaaaaaaaaaa.
No one would understand what I was going through. "ilikuwa me na God tu!" ( It was me and GOD)
Then,one day while checking my twitter account I received a mention/message from a company called Fleksy,they requested me to
change my twitter handle/name. I didn't take them seriously since the
internet is full of scam but i obliged and we exchanged emails.
Later on I decided to change my handle from @Fleksy to @FleksyKe just to see what they r capable of and surprisingly the following morning,I received an email from them telling me to go to Money Gram, as they'd sent me something.
When I went to check, they had sent me the exact dollars ( a lot) that I needed to produce the song. I was so so excited and I quickly went to Carena's studio and we initialized the production process.
God was so faithful as He was taking me through the desert like the Israelite s and just to assure me that He is in control ,and I should not
worry about my needs.
He told me that "if its His will ,its His bill and I should only be patient n obedient".
So if you ever think money is hindrance try God,He supplies our needs
according to His riches in glory.
What are you going through/what are  you trusting God for,tell Him today He
will hear you when  you call upon His name .
If  you haven't had a personal relationship with Him n  you want to enjoy the benefit of walking close
with God,today is your day just say this prayer and put your trust in
Him.
"Thank you, God, for loving me and
sending your Son to die on the cross for my
sins. I now choose to make Jesus the Lord
of my life. Help me to be the kind of person
that You want me to be. In Jesus' name,
Amen."
You've made the most important decision you
will ever make in your life. Jesus said, "If
anyone comes toward me, I will not turn him
away." He will be your answer to your
questions on life's journey.
My Final Words
If you've never heard /saw that song, here it is may it remind u of
God's faithfulness and if he did it for me He will do it for you definitely,only if you believe.