Hon Mike Sonko has officially entered the Nairobi governor race that will surely be a hotly contested Gubernatorial election in Kenya. The Nairobi Senator who has been on the front-line against the county government policies, headed by Governor Kidero, will now go head to head against the Governor who turned friend a few months ago.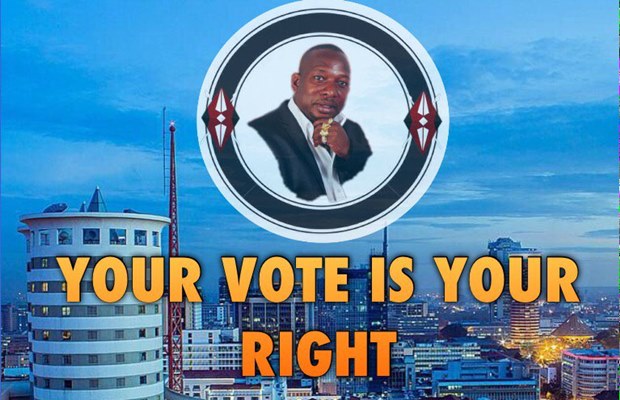 In a statement the Nairobi Senator stated :
"I'm also in the Nairobi Governors race 2017 BE READY FOR CHANGE BY REGISTERING IN LARGE NUMBERS."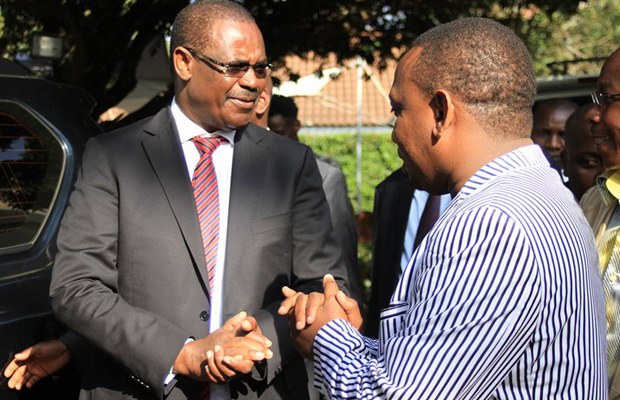 The senator went further to address the statement in other ethnic languages starting with Kiswahili, Kisii to Gujirati.
Hata mimi niko kwa kinyanganyiro cha kuwania ugavana wanairobi. Kuweni tayari kwa mabadiliko Nawaomba mujisajili kama wapiga kura kwa wingi.
KIKISII
Nainche noonde ase ekeminano gio okorwanerera ekerogo kio obogavana bwa Nairobi 2017. Earigani ase oboonchoreri goetera okobwata Chikura ase obonge.
KIKAMBA
Nyie niumwe kati wa ala mekwitya kivila kya GOVERNOR wa ilovi 2017,ithiwai mwiyumbanitye kwiyiandikithya ta akuni ma kula ivindani yiu
KIKUYU
'Onani ndi kihitahitano-ini kia ugavana mwaka wa 2017, muiharirie I kuona mogaruruku na kuiyandikithia ta aikia a kura kwa uingi'
DHOLUO
Abende an eng'ue laro kom gavana ma Nairobi e hik 2017…ikri ne lokruok makare mana ka indikori kaka ja lut ombulu……
LUHYA
Sesi nibele mumbilo chokhukhaba esisala sya gavana wa Nairobi 2017….irekekha khubukalukhani mukhwiandikisia mubunyingi
KIEMBU
Nikuo macindanori ma giti kia Ngavana wa Nairobi 2017. Kwoguo ningumuria na gitio mwiyumirie kwa wingi mwoce Kura niguo mukanthura.
KIMASAI
KARA SI NANO LOBO LOIYEU LORIKA LENGAVANA TE NAIROBI 2017 NIAKU EBUNGA KURA TENKUMOIN PEE KINGELULU. ASHE.
SOMALI
Anoo eh Sonko waxan Raba inan u istago dorashada 2017 godomiha gobolka neyrobi marka waxan niga codsanaya kuraha inad gosatin amo Karka coden Waad Mahasantihin idinko shacabka Kenya.
KALENJIN
Amitei oret agine abarchinigei ngecheretap Govonor Nairobi kenyitap 2017, amache ochopchigei walet neo kubun akwe tugul eng siretapgei nebo kurainik chechang.
GUJARATI
Tameh badha bhai ane bheno hoo pratna karuchu ke maneh vote karjo ke huu nairobi no govenor ni kursi lau ne tamne badha ne kam awesaku hun tamaro sonko .gujrati version
HINDU
Mein Nairobi Governor 2017 ki chunao me hissa le rahi hun. Badlao dekhne ke liye tayar raho aur mein binti karti hun ki aap Mujhe vote do.. Bohot bohot shukriya Aapka.
KIMERU
Kinya uni ndi umwe uria ukwenda giti kia Gavana wa Nairobi mwaka jwa 2017.inkuburia bwithirwe bwi tayari kuona mantu jameru buchiandikithie kuringa kura kwa wingi.
TURKANA
Ayeiya ayong' dai, nasakar ekichong' la Governor la Nairobi ekaru 2017. Telem akura alalau, toriemut akilokonyo.
Among other communities in Nairobi.
This will surely be a race to watch out for a city that is the hub of investments and hosts most corporates in Kenya.
OPINION : Will Kidero still hold the Governor Seat coming 2017 or Sonko will win ?