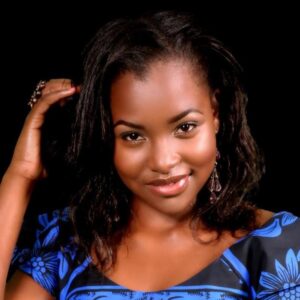 Rauka Show- Tv Host Joyce Omondi who simply desires to be a blessing in everything she does, had the opportunity to participate in National youth Summit 2013 on February 1st at K.I.C.C Nairobi.
The objective of the youth summit is to encourage the youth of Kenya to commit personal responsibility in country branding & image building social cohesion and actualization of the vision 2030
She  opened the event in prayer and then sang her debut single "Conqueror". The audience really enjoyed her performance and couldn't get enough of  her but to ask her to sing another song before getting off stage. Joyce had to oblige to the chants and she stated that : "I actually had to sing the chorus of my upcoming single!"
In attendance were the likes of Chris Kirubi, Mary Kimonye  (CEO Brand Kenya) & Mr. Mugo Kibati (CEO, Vision 2030)
Joyce also in the end got to challenge the audience  for a few minutes about our nation and understanding their value as citizens.