Lady Bee

(Bernice) gave her life to Christ over a year now making one of the best decisions on her life by choosing Christ.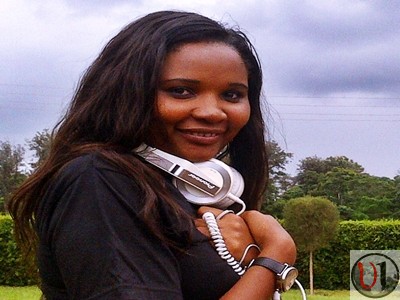 A year later after taking time to know more of GOD she has done her first single (John 316) and now she is on her first mission with K-krew.
Getting born again is not usually the end of the story where you're now perfect, as a born again Christian you need spiritual growth to be able to withstand the world and also its our mandate :
As Mathew 28 : 19-20 says :
"Therefore go and make disciples of all nations, baptizing them in the name of the Father and of the Son and of the Holy Spirit, 20 and teaching them to obey everything I have commanded you. And surely I am with you always, to the very end of the age." 
The mission is in Eldoret while others are in Embu and now a total of 1288 souls have given their lives to Christ which is now so remarkable. On her part Lady Bee says :
"She is really touched by the number of souls moving away from addictions and choosing Christ , she just gives all Glory To GOD and she will continue doing that as long as it takes her"
TO GOD BE THE GLORY!!