Size 8 reborn is one of the ladies whose decision to choose Christ over the world has greatly impacted many life's in Kenya. For a fact her life has changed immensely since she started her music as a gospel artist in April 2013.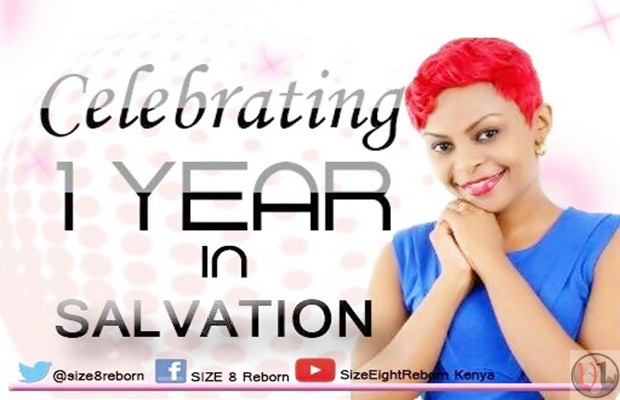 People have come to love her even more than she was loved in secular as her 1st video "Mateke" got many views than any of her secular videos. The love has even gone further since then as a fan surprised her with a video message congratulating her for her salvation and now we have another one in form of a painting portrait.
See photo which she unveiled at Kakamega groove tour.