Here Is The Lyrics Of  
"I Am Free"

By Majic Mike featuring Kris Erroh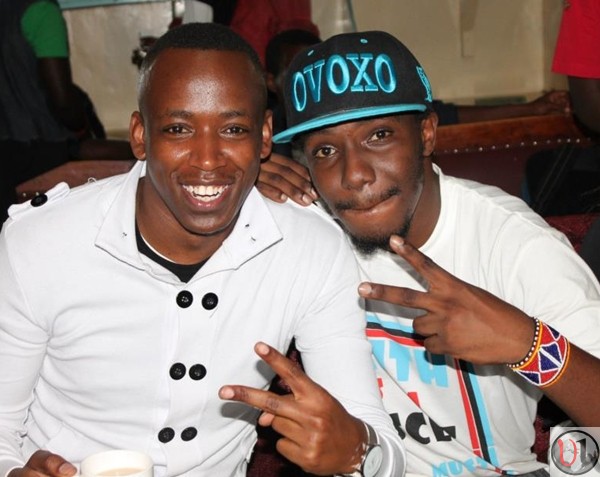 I AM FREELYRICS–MAJIC MIKE feat KRIS ERROH
INTRO. 
ah, Majic
ah, Kris
ah, Red Redrepublik
ah, lets go
CHORUS
Being grateful for the love you've shown me I am free
Being grateful for the love you've shown me I am free
VERSE 1 – MAJIC MIKE
Werokamu to africa na huku kenya hakuna matata
like the lion king simba marara n it got me singing rararara like ha!
n am on that vibe, got me feeling like am with the big five ha!
n am on that tip, thanking God for my life n that's it
n I thank Him everyday with a new song on this heart n lips
n I praise Him in every way with a few words on this funky beats
n Jesus got me free nowamfeeling unchaineddjango
itslikeHegotmetamedakanirescue from this jungle.
CHORUS
VERSE 2 – KRIS ERROH
Verse two,Erroh,
Cheki mi na Dunda kama steroh,
Ngoma zetu ziko Amero,
Si tuko hapa na maPeroh….tumetulia…heh,
Tulia,
Si tuliwacha kulia,
alitupa nguvu ya kuvumilia,
saa hii Mziki si tunakulia heee!
Hachewww!!! Bless you,
show me something that I can not do,
Yes am a Bantu,
Yes you too.
Tukishikana mikono inaweza Kwachu,
Tuko pamoja,Erroh!
Ngoja,
Hatuwezi enda bila Rodger,
Heh Tuko Huru,Cheki Nuru,juu Yesu ndio the reason tunapiga Nduru Hey!!!!
CHORUS
VERSE 3 – MAJIC MIKE
Nafirifiri soo nice its like am walking on icemr. cloud 9 is the vybe its Jesus n thats right
nafirir soocool kama nimedipu kwa pool
its the baptisim of the Holy Ghost ameniosha joh n thats cool
#chant
ncha×8
mwomboke×8
CHORUS
END.