Yvonne Makena

has been like that blessed young little girl with a soft voice but with a huge passion to serve GOD.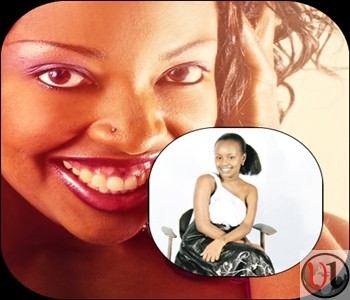 Looking at her at first I wouldn't have known that she was a worship singer not until I hear her singing Najua Hutaniacha which later on went to scoop Groove Awards Worship Song Of  The Year 2013.
This would have come as a surprise to many having been categorized with Jimmy Gait, Eunice Njeri along the same nomination.
Now to Kambua she is one lady who has been growing and growing in the gospel ministry since she released her first Album "Nishikilie". Many would look at her as more of  Tv/Radio Presenter (On Citizen Tv and Hot 96Fm)  but also a consistent worship singer as her songs have one message its all about GOD.
As for Makena it seems she is following Kambua's footsteps looking at her first song which is worship and also on an interview she revealed "Kambua is like a guide and mentor to her in music".
Also looking at the fact that not only does Yvonne Makena like singing but she also hopes that she could be a radio presenter one day.
From all indications it seems Makena will be the one to most possibly fill the shoes or come closely to be like Kambua.
We pray for them in their ministry as we wait and see.
Watch Nishikilie By Kambua And Najua Hutaniacha By Makena Below.
http://youtu.be/b5rSCU-kvQA
Najua Hutaniacha By Makena