Former president Nelson Mandela remained in a "critical" state in hospital on Monday, and the presidency warned against false hope for a recovery for the 94-year-old elder statesman. But nearly 12 hours after official word that Mandela's condition deteriorated, there was no new information forthcoming, despite intense global interest.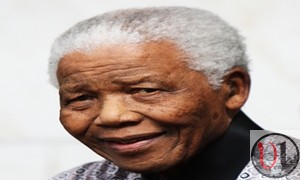 In various interviews throughout the morning, presidential spokesperson and close friend to Mandela, Mac Maharaj said the government would continue its policy of not disclosing clinical details but said a "sombre mood" would be appropriate at this time.
Outside the Mediclinic Heart Hospital in Pretoria, media from around the world maintained a vigil – keen for any detail or visuals for eager audiences. After two weeks in hospital, news of Mandela's health largely dropped off the global news agenda but it again lead bulletins and newspapers in countries ranging from Singapore to the United States on Sunday night and Monday morning.
(Mail And Gurdian)