Mercy D. Lai  award winner for Kenya Coast Music Awards ( Female Artiste Of The Year- 2012 ) is one lovely lady and a worshiper of GOD.
Many know her from her Song Ebenezer, and Nakungoja (which means i will wait for the Lord). She is indeed a wonderful lady at heart and also in singing.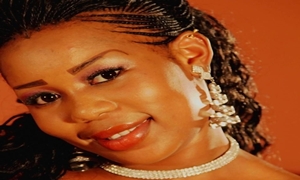 We sat again with her one on one after she told us about her new song Nimekubali.  this time she gave us more details of her song which she did a while back Nakungoja.
We find it important to review songs so as to help the audience attach more to the song and in the process save one more soul to GOD.
So How did She Decide to write Nakungoja ?
"I had a vision after long fasting and praying God spoke to me to tell his people to wait upon him for he is coming soon.."
GOD told me to tell his people to turn back on him n repent their sins and stay holy thus not to faint in dwelling in his presence."
What book in the bible does the song come from ?
"Matthew 5:8 Blessed are pure in heart for they shall see God."
I Inter-prate the verse as :
From the pure of heart come only good things act of love and mercy desires for righteousness&justice decision that please God"
Finally : My  Message in the song to my audience is ? 
"Here on earth the vision of God is denied to us but one day when heaven will open he will be visible in our transfigured eyes as Job said i know my Redeemer lives. The Key Message is to wait on God and get ready 4 that BIGDAY"
We are humbled by the humility of mercy Dlai and the passion she has in preaching the word.
Watch below Nakungoja by Mercy Dlai a great worship song with a deep message.
http://youtu.be/-zAWxYptYak