Nairobi Chapel was absolutely a place to be this Easter as they hostted an all praise and worship to remember the death and Resurrection of our Lord and Savior Jesus Christ.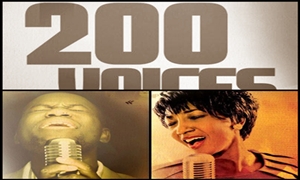 The 200 voices were hosted at Nairobi Chapel with our brother Pastor Nikko leading the Worship with our lovely and blessed sister Enid Moraa taking the praise part. This was a great today for the lord as the congregation poured their hearts out and hands up to give thanks to GOD.
Here are Some of the photos.