President Uhuru Kenyatta has launched the National Strategy to Counter Violent Extremism which shows Kenya's effort to fight terrorism.
According to media max network, the strategy will be implemented by the Ministry of Interior and Coordination of National government and will rally all sections of government, communities, civil society, the private sector and international partners in the war against terror.
The president said that the launch of the strategy comes at a time that increased investments by the government in innovative approaches and technology to countering terrorism. "This has resulted in a sharp increase in operational tempo, coordination and equipment aimed at detecting, deterring and disrupting the activities of terrorists. I wish here to commend Cabinet secretary Joseph Nkaissery for his pioneering role in prevention and returnee reintegration efforts. The Interior ministry will be a primary implementation vehicle for this strategy." said the President when he launched the strategy at State House, Nairobi.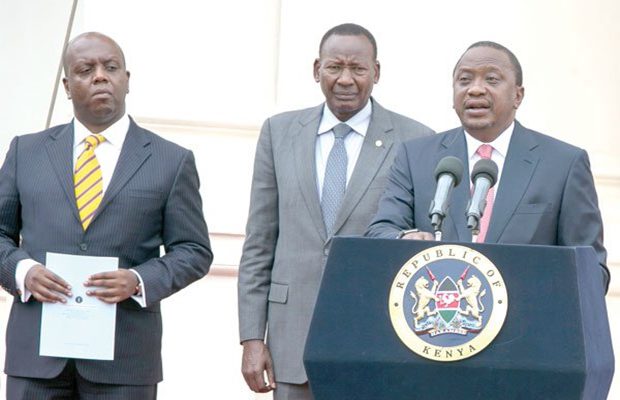 He also said that rehabilitation of foreign terrorist fighters who completely disavow the use of violence and adherence to the ideology and aims of terrorist groups is one of the crucial tasks being addressed by the new strategy.