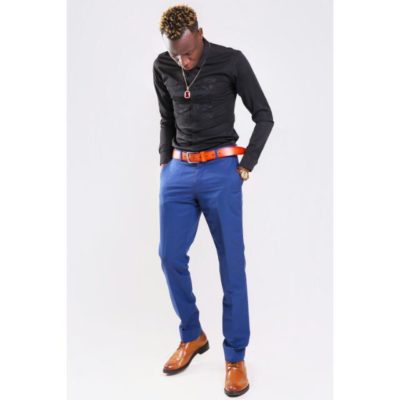 Audi Phaxad Peter are his real names, better known as Guardian Angel. He has been in the gospel industry for close to 5 years now, but he has managed to remain relevant and consistent with his music. One thing you may overlook about the stylish, conservative artist is that he was once a street boy. He has known cold nights in the streets of the country where he barely had anything for himself, and his mum. It is easy to look at such times and fail to see the bigger picture that God has for our lives. But Guardian did not lose sight of God's plan over His life, and indeed God proved to be faithful. He is among this year's Groove Awards Male Artist of The Year nominees, battling it out with the big names in the industry like Daddy Owen and Pitson.
During a weekly trending Twitterview, asked why he chose gospel music and not any other form of music content, he answers; "I had no option but to sing for God. I am a born again Christian and from a Christian upbringing."
Years down the line, Guardian Angel is a singer, songwriter and worshiper. If he is not in studio, he is writing, when he is not writing, he is doing vocal practice. He has used his gift to minister, and he has been good at it.
Guardian has known what it is to lack, and therefore he has taken the step to take under his wing, artists who lack funds and the know how to penetrate into the local Gospel Industry. He has started his own label and called it '7 Heaven'.
"7 Heaven is a name given to me by my dad- J Blessing  for a project of 7 songs in 7 months ."
Under this, he has upcoming talent, Blessing Miles and 2 member group Wapendwa Muziki. He hopes to mentor others as the label grows. Borrowing from video producer JBlessing, his mentor, who he refers to as 'Dad'; Guardian believes that mentoring is key especially in a time where there are so many young upcoming artists who require the leadership of those who are already experienced in the industry.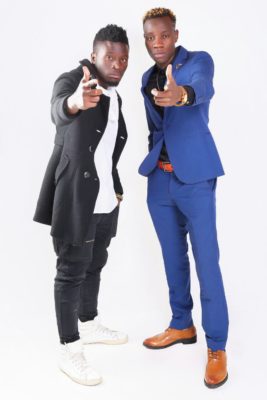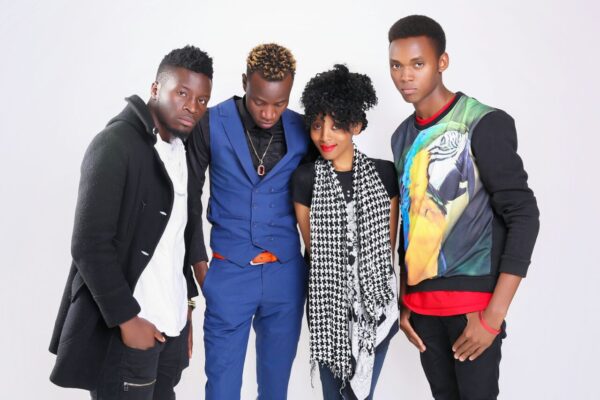 JBlessing has been behind him through his music career and seen him through most of his milestones. Lately, Guardian has embraced a new look. He has changed his hair colour, and may never be spotted wearing studs again. A change which he also attributes to JBlessing's advice and guidance.
Apart from music and mentoring artists, Guardian spends his time with street children because he himself was one. He understands their plight, and often goes out of his way to help them where and when he can.
A look at Guardian Angel's social media pages will give you an idea of how influential his music ministry is. Despite this fact, he is a humble individual who is careful to return "All Glory To God" on most, if not all of the compliments he receives.
His advice to upcoming artists?
"You don't need to look for established artists to collabo with so that you are known. Look for God, He will guide you towards doing music that will relate to the listeners."
Guardian has added to the list of songs he has released, the latest one being Kataa ft Holy Dave. He has also released Unconditionally, a song which has left his listeners asking why he moved from the Ragga style of music to relatively slow music. Either way, it is not the last that you will hear from Guardian Angel as he looks forward to continue using his gift to magnify His Creator and inspire others to do the same.