Cabinet Secretary Kithure Kindiki announced that November 13th would be a public holiday. Marking it as the first of its kind holiday to happen in Kenya. The holiday is set for Kenyans to engage in country-wide tree planting.
"Following the decision of the Cabinet sitting in Mombasa on Friday, November 3, 2023, the government has declared a special working holiday on Monday, November 13, 2023, during which the public across the country shall be expected to plant trees as a patriotic contribution to the national efforts."
With the new holiday at hand, Kenyans on X (formerly known as Twitter) have shared what they opted to do instead of tree planting. Most of them suggest that it will be an excuse for most Kenyans to continue with 'sherehe' and have a drinking spree.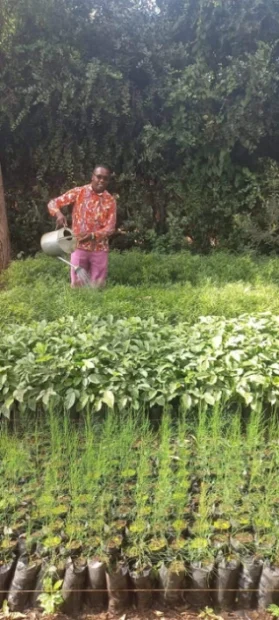 For those Kenyans who will be unable to do much because the holiday falls in the middle of the month, here is a list of things you could do during the holiday that extends the normal two-day weekend.
Have friends over for Netflix. This is a great way to catch up with your friends especially if they are on a tight budget. Decide on a movie to watch, carry some board games over, and spend the day making merry with your friends.
General cleaning. Instead of waiting for December to call in the cleaner or take the carpet to the dry cleaners. Save some money by taking the day to wash the walls, dust the sofa, rearrange your Kitchen, and throw out the bad food from the fridge.
Rest and catch up. This is the perfect day to wake up later than your usual time. Wear your loungewear and catch up with that new Showmax series that you have been postponing. Also, a good time to catch up with the rest of the people you live with.
Host a potluck. Instead of the usual host and bear the burden of the cost of food. Host a couple of your friends over and ask them to come with a potluck. This way the food is catered to and all you have to do is provide the cutlery.
However you decide to celebrate the new Kenyan holiday, if you get an opportunity to plant a tree and save Mother Earth, you probably should.