The moment of the year has come where we remember how Christ paid for our Sins when he died at the Cross. By that Act of  Love by Christ we were set free and Free in deed from Sin.
As 2 Corinthians 5:17 puts it : Therefore If Any One Is In Christ he is a new creation the old has passed Away Behold the New Has Come.  This was a true mark of Love from GOD by giving his only Son, for the sake of the world as John 3:16 puts it.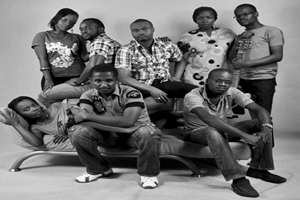 On That Note to Make this Easter all about Christ and not about us AdawnAge is Inviting you for a  an ultimate Easter experience themed THE STORY OF MY LIFE Worship Experience.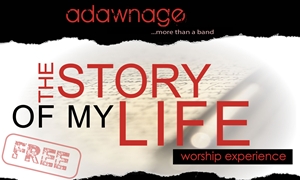 The theme will take an intimate nature, in that the various band members will share some of life's challenges that they have gone through and how Christ has been their constant source of strength. It's a "let's meet at the cross" kind of an event where our burdens are laid down. Come and get nourished in God's presence.
The Event will be on  Sunday, March 31st, from 3- 6 p.m at Mamlaka Hill Chapel (on Mamlaka Road, off State House Road, about 100 metres from Ufungamano House) and Entry Is Free.
Make this Easter as one to remember with Christ as the Focus as you join the Adawnage Band.