News just in is that Players who take part in the unofficial Cricket Wars tournament, which is scheduled to take place in Nairobi over three days starting on Friday (February 15), face a lengthy ban from the game after Cricket Kenya confirmed its decision not to give its approval to the event. claims cric info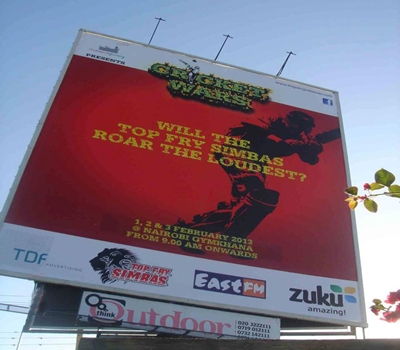 According to Espn :
"High-profile names such as Andrew Symonds, Damien Martyn, Ian Harvey and Chris Cairns are believed to have obtained NOCs, which allow them to play overseas, from their own boards but it is not clear if those boards or individuals were aware the tournament had not been sanction by CK. ESPNcricinfo understands the ICC is writing to all boards to advise them that Cricket Wars is an unapproved event, something that seems likely to lead to the withdrawal of the NOCs.
Although the organisers have said that Muttiah Muralitharan is one of the players taking part, ESPNCricinfo has learned that he received an invitation earlier in the month which he declined.
The Cricket Wars organisers, who include former KCA boss Sharad Ghai, claim that former players do not need any approval to play in such events but the ICC has confirmed this is not the case.
Local cricketers will make up the numbers, and even those who are paid are unlikely to earn more than $50, but will also face sanctions if they take part. While for club cricketers these punishments are unlikely to be serious, centrally-contracted national players face fines and/or suspensions. The Nairobi Provincial Cricket Association has made clear that the priority for local players is to participate in this weekend's knock-out tournament.
It is also possible the Nairobi Gymkhana club, which is hosting the competition, will face punishment if it goes ahead. "