A Zimbabwean court yesterday dismissed charges against a religious leader accused of trying to overthrow Mugabe's government.
Pastor Evan Mawarire through an internet campaign, inspired protests in the country against President Robert Mugabe. He appeared in a packed Harare courtroom covered in the Zimbabwean flag; after he had spent the night in police cells as officers searched his house, church and office. Magistrate Vakayi Chikwekwe said that the prosecutors of the case presented different charges from those read out to Mawarire when he was being arrested.
Outside the court room were the Pastor's supporters who chanted anti-Mugabe slogans.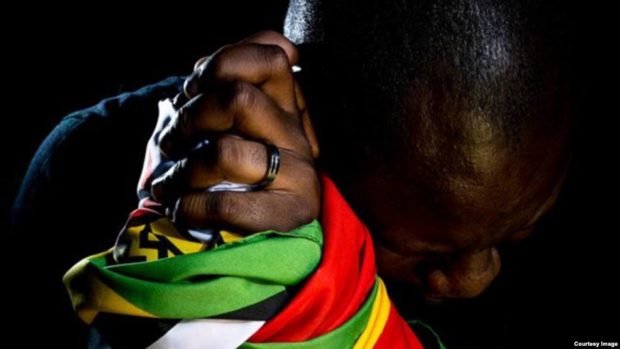 "We are here in solidarity with a man of the cloth who is standing against a system that has impoverished the citizens of this nation," Harare resident Pastor Ellard said.
"I am angered by the poverty and day to day struggles. The economy is not working and there are no jobs," Zimbabwean activist Maureen Kademaunga said in support of the protests.
The pastor initially faced charges of inciting violence before prosecutors changed the charge to attempting to overthrow the government, which carries up to 20 years in jail in found guilty. Pastor Evans' social media movement has shaken Mugabe's administration, leading to accusations by the state against him.
Amnesty International stated that his arrest was a plan by Zimbabwean government to intimidate activists. "Instead of suppressing dissenting voices, Zimbabwean authorities should be listening to protesters like Evan Mawarire," said Muleya Mwananyanda, Amnesty International's deputy director for southern Africa.
The 92 year old has held onto power for a very long time, as the country's economy deteriorates. This has led to angry protests over the high unemployment, corruption in government and shortages of money, which has seen people spending hours in bank queues to withdraw their money.