A Sad story I would say and also a shocking one I would say after a pastor is murdered for asking neighbors to turn music down.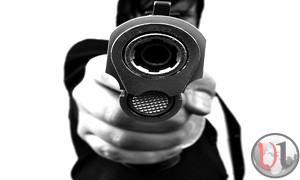 Young Tatiana Kirby cried until she couldn't cry anymore last Monday night after an angry man attending a party next door pumped several bullets into the body of her father, Pastor Tim Kirby, 46, after he asked them to turn down the music.
"It was devastating. I cried for a minute, and then it was like I couldn't cry no more," the young girl told WDIV 4 of her father's untimely death in Detroit, Mich.
"He was a good father. He was always a caring person. Every Sunday we were always in church. He always made sure we had clothes, good clothes on our backs, food on the table," she said.
According to local police, Kirby's neighbors were hosting a big party complete with loud music and screaming when he left his apartment to ask them to tone down the noise.
"I was laying on the couch and I heard gunshots around 11:30," said a neighbor. "I never thought that it was Tim. Never. Never crossed my mind."
Upset by the pastor's request, a group of men turned the encounter into a full blown confrontation and began shouting at him. One of them got so incensed during the dispute that he shot the man of God three times. His lifeless body was left to stain the cement outside his apartment building while his shocked family and friends descended into mourning.
"When I received the news it was like wow, unbelievable that a preacher, a pastor, someone would do that type of thing to him," Kirby's longtime friend Pastor Berry Loston Jr. of Prophetic Corner Deliverance Ministries International said in an interview with The Christian Post on Monday.
"I'm trying to really grab hold of what has transpired because it's just like mind-blowing, seriously. And it's like really what can you say? It's a lot of emotions in the air," he added.
Right now, explained Loston, "the family is heartbroken and looking for answers."
 (Christian Post)
Wow!! I Am speechless with story.. May GOD Rest His Soul