One of those acts of love and selflessness where a person goes out of his own way t support another is what Power concert is all about.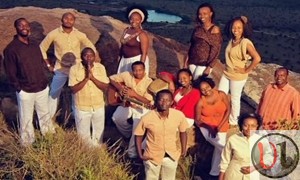 Power Concert is a charity concert courtesy of  Zidi the Band, Adawnage, Bethuel&Highest Praise, Mtawalis Band, Number8, Billy NasarathePoet Gachihi, Carlisto Kariuki Ochieng, TWA and many others.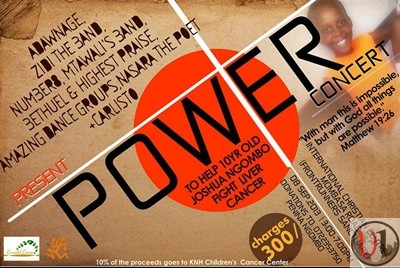 The main aim of the concert is to raise funds for Master Joshua Ngombo, a 10 year old boy battling cancer of the liver,currently undergoing treatment in Bangalore-India.
We can reflect this act with the following verses in the Bible
1 Peter 3:8 
Finally, all of you, have unity of mind, sympathy, brotherly love, a tender heart, and a humble mind.
Galatians 6:10 
So then, as we have opportunity, let us do good to everyone, and especially to those who are of the household of faith.
The amazing thing is that 10% of all proceeds of the concert will go to the Kenyatta National Hospital  children's cancer ward.
The concert will be on 8th September from 3-7pm at International Christian Centre Mombasa Road ( Front Runners Sanctuary) and entry is Kshs 300/- only.
If you wish to send cash contact : 0722353750 (Penina Ngombo)