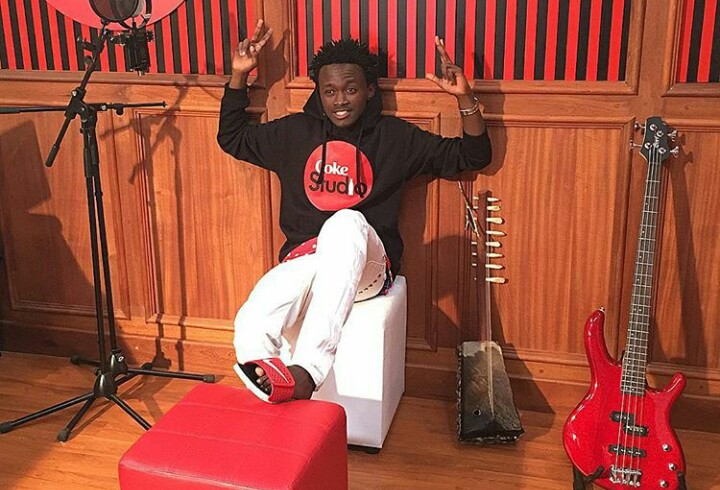 Kuchukuchu singer Bahati has made history as the first Gospel Artist in Africa to be signed by Cocacola Studio. The hitmaker had earlier hinted to his fans that he is about to do something new for Kenyan Gospel.
"And Before We go to Sleep… The Journey Of Taking Kenyan Gospel to the World Just about to Start…."
He broke the news through his social media pages saying;
"HISTORY IS MADE‼
Sweet Hearts😊😊😊. Now Guess Who is the First Gospel Artist Africa to be Signed by CocaCola COKE STUDIO AFRICA."
His fans received the news well and wished him all the best in this new venture. He will be recording alongside Nigerian artiste Kiss Daniel.
The Coke Studio will introduce him to different artists from around the world as well as expose his music to a bigger audience. Bahati has been under much criticism for releasing music with secular artists. The Coke Studio has so far seen performances by secular artists. The fact that Bahati is now going to be sharing a stage with them; leaves the question as to whether it will positively or negatively affect his ministry.
Despite all the down moments that his music career has faced of late, including the decision by the Groove Awards Panel to leave him and Willy Paul out of any 2016 nominations; he still continues to rise, taking on one challenge after the other. He has proved to be good at his work, as only the best of the best make it to Coke Studio.