Gospel artiste Bahati Kevin made history in the Kenyan books by unseating the president for about 2 mins. Never has it been seen in Kenya that a performer has actually pulled a sitting president from his seat and sat on it.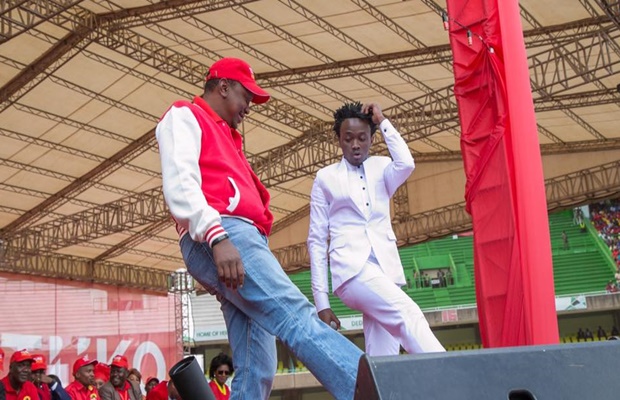 Bahati became the 1st artiste in Kenya to pull the president from his seat and sit on it while performing his loved song Mama. The singer stretched his hand out to the president in a way of inviting him to the stage to dance with him but no sooner had the president stood than Bahati sat on his seat and performed the song to the 1st lady Margaret Kenyatta.
After the performance twitter went wild with mixed reactions but on his hand Bahati was excited about it.
"HISTORY WRITTEN✅✔✅ I "BAHATI" become the Shortest Serving President as PRESIDENT UHURU "VACATES" his seat."
Here is the video courtesy of Citizen