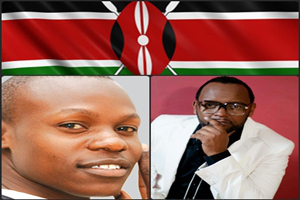 Eko Dydda and Mbuvi Mbuvi Victor are on peace road show among other artiste's including Size 8, Nonini , Lady Bee, Frasha, Octopizzo & Willy M Tuva called WASANII WANANCHI.
Their main objective is to harness Kenyans mainly the youth not to be used by leaders to propagate violence as was in the case of 2007 elections.
On the Peace messages to their fans, but just to sample the artiste's stated as follows :
Mbuvi Mbuvi :  "Vote for Kenya Vote for Peace.. Pray for Kenya pray for peace ":
Eko dydda:  "Raundii hatusemi vidole mbili juu ndio peace tuna solve hizi division na dialogue ni vijana tubonge si vita" ( This round raising two fingers in the air doesn't mean Peace. We can solve the division (tribalism) between us through dialogue.) 
If you have lately seen or heard the artists have been hosted in different radio stations including 1fm and Ghetto radio.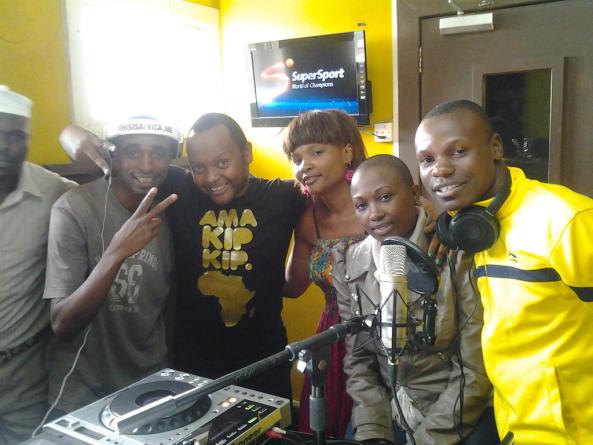 On Sunday 27th January they were on a road show in Mathare North and some of the pics of the road show are here below.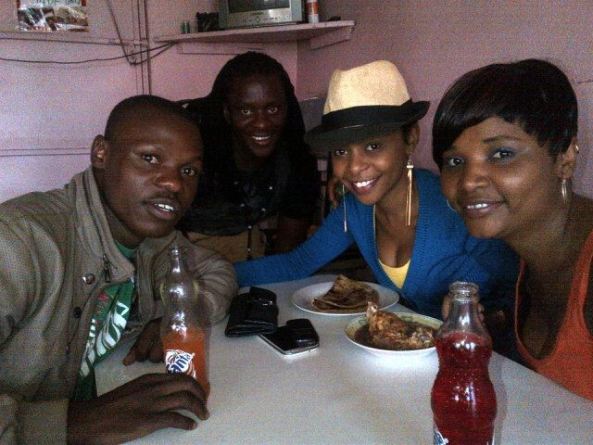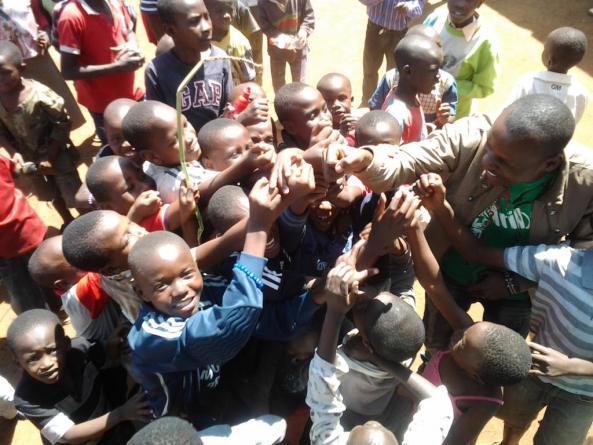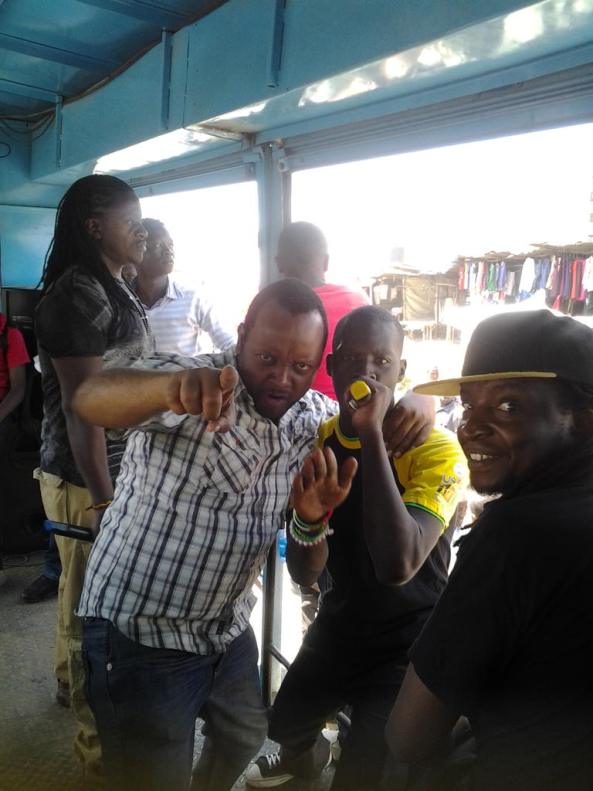 This is truly a great initiative the artiste's have taken for the benefit of the country . As always " The Country comes first before an individual" as one prominent Minister stated.