Rauka Show Co-host on Citizen Tv Joyce Omondi has now released her Album and is now available for purchase.
Joyce Omondi has been the new voice in the Christian Ministry for the past one year after she released her debut single Conqueror. We would say the song Conqueror was such an amazing gospel song with a deep message.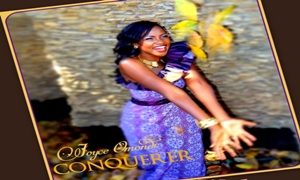 Lately Joyce Omondi added a new single called Kweli on her new  album which is creating praise waves among the christian community. The New Album comprises Conqueror Kweli and other songs making the new album a must get.
Get your copy now at Wakestar Bookshop Valley Road for only  Ksh 500!!!