Top events guru Steve Nice who has worked with known brands such as MTN, Pepsi and Nokia just to name a few, brought activities to a stand still as he shut down Eka Hotel to propose to his fiancee.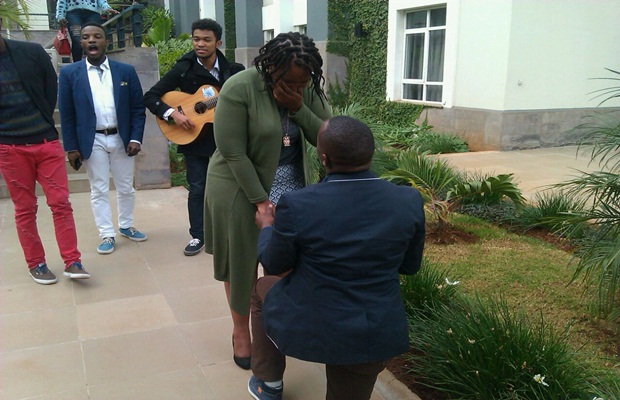 Steve Waweru who works closely with celebrated emcee Big Ted, had planned to take his fiancee for what seemed like a normal date. Little did she know that Steve had a big surprise coming.
Steve Nice booked the whole pool area of Eka Hotel for a photo session. He had called a few friends and a band to play her favorite songs. She had just settled in, enjoying the ambiance of the hotel when Steve went down on one knee and asked for her hand in marriage. She said yes.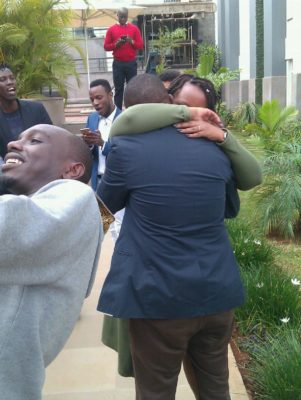 Steve has dated his love for his life for about a year. He brought Eka hotel to a stand still for a while, as he put his best foot forward in attempt to impress his wife-to-be. With music from The 3rd Hand Band and the photographers, the proposal was a successful surprise, and one to remember.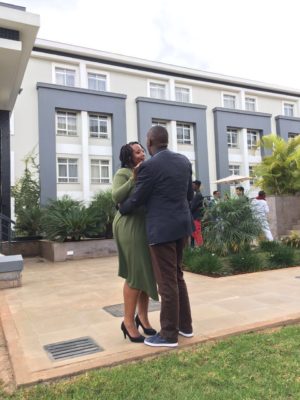 We wish him the best.