It all started with a viral facebook video where young boy Bradley was seen singing to Mercy Masika's hit single Mwema. Now the kid is singing all the way to an academy after a guardian by the name Daizy Kayech took him in from Kisumu where he was residing.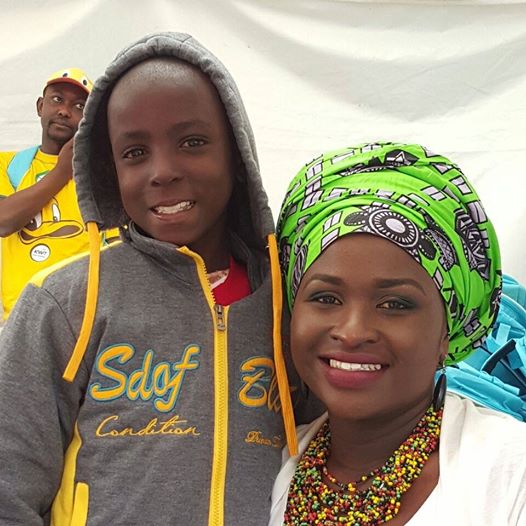 Ms Kayech on Thursday gave an update on Bradly writing:
"Today marks a new beginning for Bradley. He is favoured to have been accepted at Sankofa Academy-Syokimau on a 100% scholarship basis. He is privileged to be under experienced teachers who formerly worked at peponi school, Makini,Braeburn & Agha Khan.

If you can get your child to this school, that will be the best decision you will ever make. Their curriculum is well thought out. Much Appreciation Sankofa Academy-Syokimau -Syokimau for opening your doors for Bradley. God in heaven will bless you."
Kisumu resident Lisa Liz recorded a video of a young boy singing Mercy Masika's song -Mwema and uploaded it to her Facebook page with a quote, "Could someone tag Mercy Masika?
The talented 9 year boy is TREDDY BRADLY, a class 3 pupil  at Kondele Primary School. Despite coming from a struggling family backgroundand missing many class sessions, Brad is a smart, intelligent & talented kid who has usually maintained the top  5 position in every exam, since enrollment. He is the second among 3 siblings (they are 3 boys, and he is the middle born)with eldest 11 years and last one 5 years.The 3 siblings,their alcoholic parents together with their grandmother live in the same house and she (grandma) fends for them all. The grandma operates a stall in Migosi area.
Nine year old Bradly is joining class three at the academy as he goes on with the recording for the television show that he is a finalist in.