The issue of politics is quite a big topic in any part of the world and even greater when it concerns the gospel of truth, way and life. This was the topic of discussion from Friday after gospel artistes performed and '
endorsed'

the grand Jubilee party merger launch at Kasarani.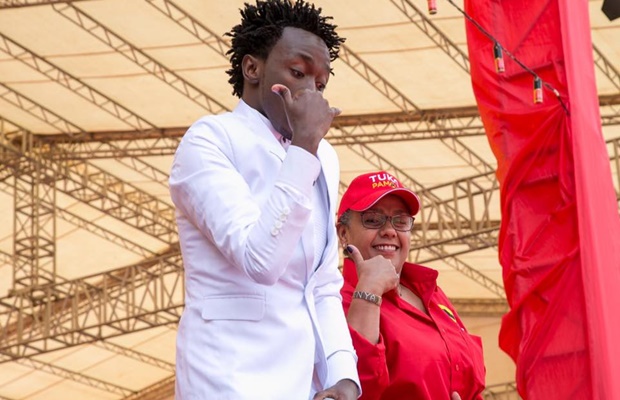 Is it wrong ?
People would raise their feelings and opinions whenever gospel artistes would be seen to perform in not so godly events e.g betting launches, Coke Studio, lottery events, clubs and even political rallies. Even though they have a point in this matter, how would a gospel artiste make money in an industry that is demanding, competitive and at the end of the day that is the only job/means of survival for the artiste ? Isn't it like a normal worldly job as for a lawyer who is born again  and will still defend another person even though they know their client is on the wrong ?
The Launch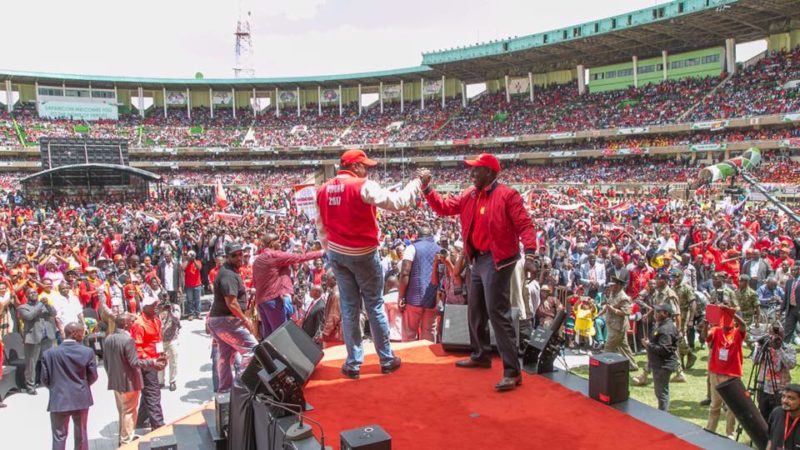 Jubilee party made the conversation to arise on Saturday 10th September by making gospel artists to be the headline of their performers in Kasarani. Willy Paul, DJ Mo, Rufftone, Mbuvi, Size 8, Mercy Masika, Anastacia Mukabwa and Bahati (who stole the show on Saturday) would usher the merger that was thronged by thousands of youths from different parts of the country.
Within the span of the event comments would be seen on social media questioning the actions of the artistes. Here are some of them :
Amkanji Thomas : Gospel artists in Kenya are also for sell..thy follow fat envelopes which Jubilee gets from dubious means #comeasyouare
It's a pity to see how these Gospelartists are drawn into Kenya's dirty political scene
Collins Orono
Rafton ati mungu amesema…Sasa gospelartists is it Jubilee ama gospel#JubileeParty
Siku hizi gospelartists wameacha kueneza neno …sasa ni jubilee God forbid
At the end of the day a section would be seen to speaking from 'political background' but do they have a point or it doesn't matter on what platform a christian artiste performs on ?
In a conversation with one gospel artiste in Kenya he shared that he regretted not performing at a political rally in 2013 because at the end of the day, opinions don't pay bills.
On the same note in the year 2014 Christian music artist Mandisa explained why she decided to skip out on secular grammy awards ceremony even though she won two awards in absentia.
"I have been struggling with being in the world, not of it lately. I have fallen prey to the alluring pull of flesh, pride, and selfish desires quite a bit recently," she wrote on her Facebook, including a reference to 1 John 2:15-16.
"Don't fall in love with this corrupt world or worship the things it can offer. Those who love its corrupt ways don't have the Father's love living within them. All the things the world can offer to you—the allure of pleasure, the passion to have things, and the pompous sense of superiority—do not come from the Father."
Later on Sunday we had a conversation with a renown Kenyan video director who stated that he is not in support of christian ministers who stand up to support political parties publicly. He rather shared that it's better for one to have their standing in private rather than use their platform of ministry to endorse a political brand.
What is your take ?